Fethiye Hisaronu Oludeniz private tours and trips
We offer Fethiye, Oludeniz and Hisaronu private tours and trips to all the interesting places around the Fethiye like Kayakoy, Oludeniz, Patara, Saklikent, Marmaris, Xanthos, Kas, Kalkan, Myra, Dalyan, Pamukkale, Ephesus etc by comfortable air-conditioned cars, mini and shuttle buses. Private coach hire for Fethiye, Hisaronu and Oludeniz private tours offers flexibility and comfort if you travel with big family or company of friends.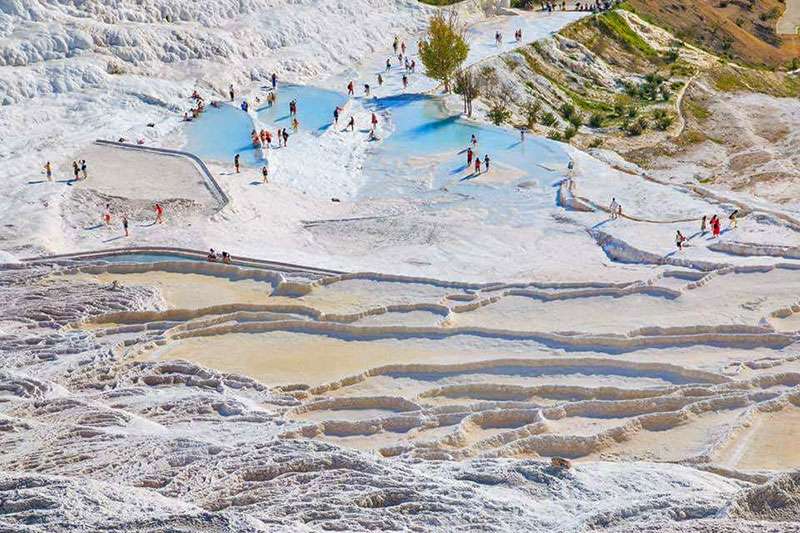 Private Pamukkale tour from Oludeniz
Fethiye, Oludeniz and Hisaronu private tours booked with us are 100% private. Your personal guide will spend time only with you. You choose the pace of the private trips - to see as much as possible or slowly and carefully explore the most interesting moments of the tour. You will be able to see and hear more than participants of
regular excursions
. We fully adapt to your desires and your daily routine. You decide what to watch and when to watch.
Whether you want to visit one of the most environmentally friendly beaches in the world - the beach of Patara, walk alone Saklikent gorge, visit the ancient Lycian cities of Xanthos and Tlos, explore the ruins of the abandoned Greek settlement Kayakoy,
book private Ephesus tour from Oludeniz Fethiye Hisaronu and walk along the streets of the greatest archaeological site in Turkey -
city of Ephesus
with the remains of one of the wonders of the ancient world - the Temple of Artemis, taking private Pamukkale tour from Oludeniz Fethiye Hisaronu you can visit the amazing
white slopes of Pamukkale
, enjoy mud bath in Dalyan, take Marmaris private tour or create your own route - our company will be happy to help you with arranging Fethiye, Hisaronu and Oludeniz private tours giving you maximum comfort and flexibility.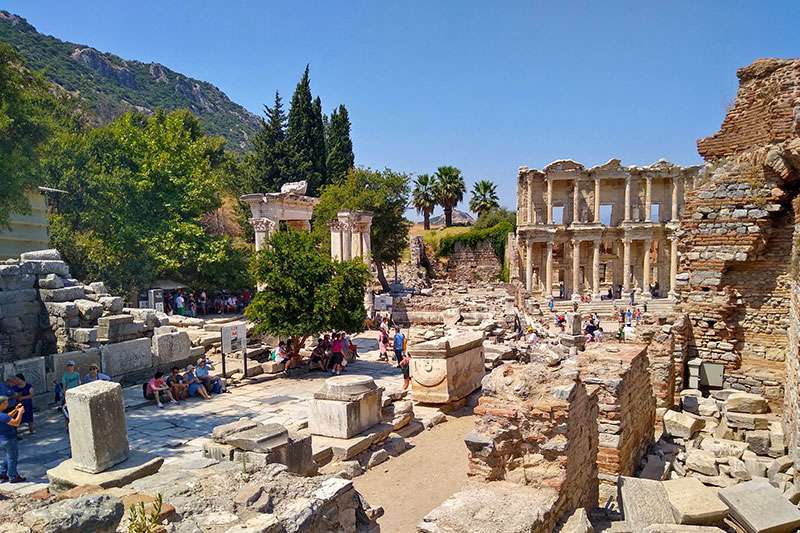 Private Ephesus tour from Oludeniz
Our Fethiye private tours are carefully crafted out by our experts to deliver a personalized adventure to our customers depending on their interests, preferences and budget. During the Oludeniz, Hisaronu and Fethiye private trips the driver and the car will be completely at your disposal offering you the flexibility to stop off along the way to make a break or take a photo if you see something of interest. You will have your own local English speaking guide during a private trips who can answer all your questions and help you to find out more about the history, culture and real life of the local people.