How to make a flight to Dalaman comfortable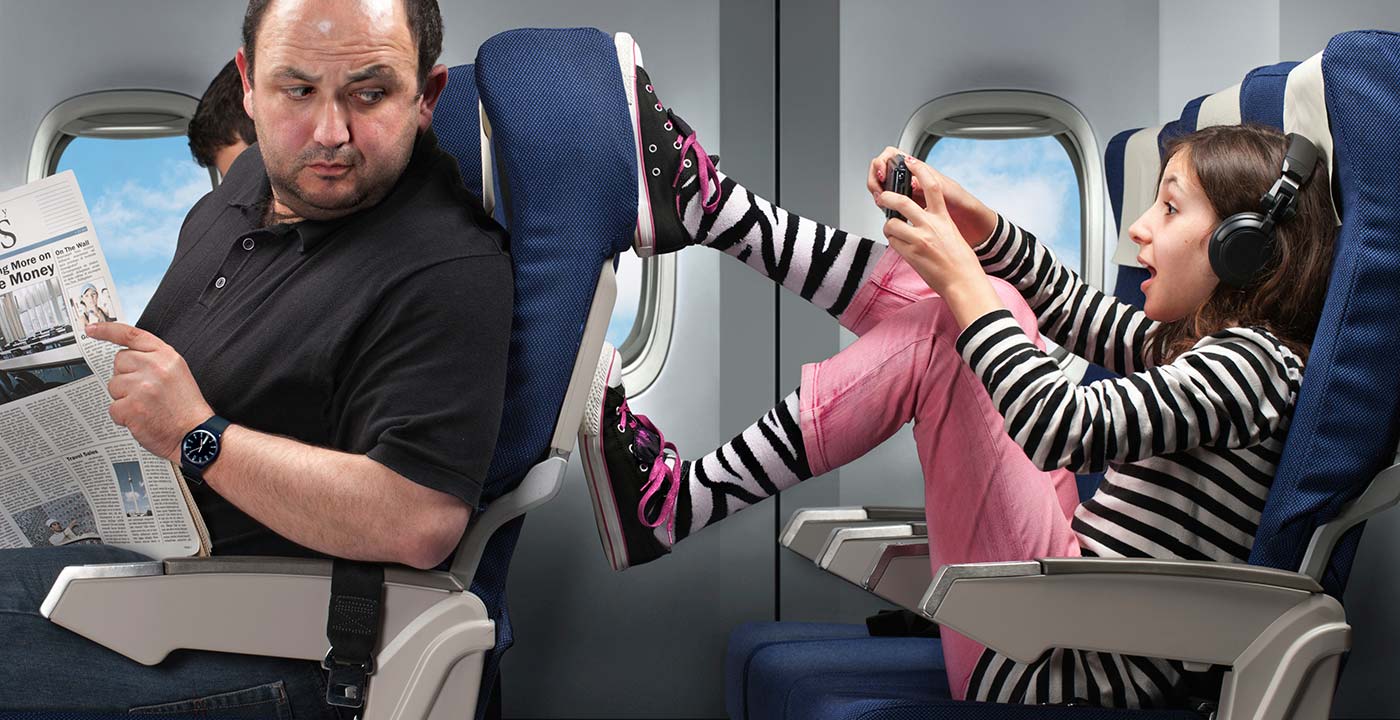 It is no secret that the total air trip consists of the time of flight, the time needed to travel to the airport and waiting time at the airport. It is easy to calculate that if the time of flight is 4 hours (average flight time from most of UK airports to Dalaman Airport) and 2 hours for the trip to the airport plus 2 hours for custom clearance and waiting at the airport, the total time of your journey will be 8 hours. If we take into account that the majority of flights from UK arrives to Dalaman at night time then the idea of sleep during the flight can be very beneficial. It is good if you do not have problems with sleep on board and all you need to fall asleep is to simply tilt the backrest, but what about those who cannot easily fall asleep? Our recommendations below will help you relax and sleep during your flight to Dalaman.
If the backrest is not enough comfortable for your head then it makes sense to put something under the head, in this case travel pillow will be very useful. Also do not forget an eye mask.
Sitting in a chair please do not slouch! There should be no distance between the back and the backrest otherwise it will cause discomfort afterwards and even pain. Sometimes with putting a cushion on the bottom of your seat you can achieve better anatomical touch your body and the chair as a whole.
Listen to what you enjoy using comfortable headphones. Any music will still be more pleasant than random noise in the cabin – conversations of other passengers, crying or laughter of children etc.
Do not sleep for a long time before the flight. But to not sleep at all is also not a good idea. Even most comfortable seats may never replace your lovely bed at home. If you sleep 7 hours per day on average then 4-5 hours of sleep before the flight can contribute to fall asleep on board more easily.
For some people allergy pills (those without a prescription) or a little Tylenol PM will never hurt.
Make sure you have fresh and odor-free socks before you go and keep your feet clean - you cannot even imagine how much more comfortable would be your flight if you take off your shoes.
Choose your seat wisely. Find out where particular airline mostly seats passengers with little kids. If possible do not sit near restroom - there will always be noisy. For those who want to sleep better please sit by the window so no of your neighbor passengers will not disturb you even if some of them need to go.
Do not miss the chance to stretch your legs so put all hand luggage to the overhead compartment rather than under your seat in front of you.
Drink water as much as possible to protect yourself from the dry air on board the plane.
Have a safe and comfortable flight to Dalaman airport and feel your holidays starting from the very minute of your arrival.