How to travel to Fethiye Turkey by plane, bus or ferry
https://www.traveltofethiye.co.uk/plan/plan-your-trip/how-to-get-to-fethiye/
You can travel to Fethiye by plane via Dalaman airport, Antalya airport or Bodrum airport, in the summer season by ferry from the Greek island of Rhodes and by shuttle bus from almost all major cities of Turkey. Below you will find information how to get to Fethiye in details. Information below may help to make your Fethiye travel easy and convenient.
By plane to the closest to Fethiye airport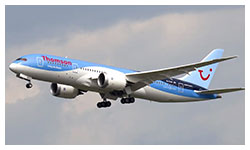 If you are looking for cheap flights to Fethiye Turkey then you have to know that the nearest airport to Fethiye is Dalaman airport, it is located in 45 kilometers from Fethiye (55 km from Hisaronu and 58 km from Oludeniz) and consists of two terminals - domestic and international. In 2018 the new terminal has been built and put into operation, now new terminal is processing both domestic and international flights, the old terminal is being renovated and will be processing domestic flights only. During the holiday season the number of international and domestic flights increases dramatically. Direct seasonal international flights to Fethiye Turkey connect Dalaman airport to airports of Austria (Vienna), Ireland (Dublin), Netherlands (Amsterdam, Eindhoven, Groningen, Rotterdam), Belarus (Minsk), Poland (Warsaw, Wroclaw, Gdansk, Krakow, Katowice, Poznan) , Germany (Dusseldorf, Frankfurt, Munich, Stuttgart, Cologne, Hannover, Nuremberg), Belgium (Brussells), Switzerland (Basel, Zurich), United Kingdom (Bristol, Edinburgh, London, Manchester, Birmingham, Aberdeen, Norwich, Blackpool, East Midlands, Glasgow, Leeds, Newcastle, Cardiff, Belfast, Doncaster, Bournemouth, Exeter), Russia (Moscow, Novosibirsk, Krasnoyarsk, Nizhniy Novgorod, St. Petersburg, Rostov-on-Don, Ufa, Ekaterinburg, Kazan), Denmark (Billund, Copenhagen), Jordan (Amman), Norway (Oslo, Bergen, Trondheim), Sweden (Stockholm, Gothenburg, Malmo), Estonia (Vilnius), Czech Republic (Prague), Ukraine (Kiev, Lvov, Kherson, Kharkov, Krivoy Rog), Lebanon (Beirut), Serbia (Belgrade), Slovakia (Bratislava), Azerbaijan (Baku). The most popular flights are from London to Fethiye airport of Dalaman. Domestic regular and seasonal flights to Fethiye Turkey connect Dalaman airport with Istanbul, Ankara and Adana. If you wonder how to go to Fethiye from Istanbul during summer time then please keep in mind that there are more than 15 daily regular flights from both airports of Istanbul - Sabiha Gokcen and Ataturk to Dalaman airport. If you wonder how to get from Dalaman airport to Fethiye then you can get from the Dalaman nearest airport to Fethiye in Turkey by shuttle bus, taxi or just ordering transfer with us from Dalaman airport to Fethiye, Oludeniz, Hisaronu, Calis, Uzumlu and even Bodrum, Marmaris and Antalya. Keep in mind that taxis in the resort towns of Turkey are much more expensive than Istanbul so the transfer from the closest Fethiye airport by taxi may cost double in comparison to our private car transfer service. Antalya Airport is located 210 kilometers from Fethiye and airport Bodrum to Fethiye distance is 205 kilometers. We provide car transfers from Dalaman to Fethiye and all mentioned airports. By the way plane is the best way to get to Oludeniz from outside the Turkey. If you are looking for cheap Fethiye flights to Hisaronu or flights to Oludeniz Turkey then Dalaman is the nearest airport to Oludeniz, Hisaronu and Fethiye. The nearest Fethiye airport code is DLM (Dalaman).
By boat to the Fethiye harbor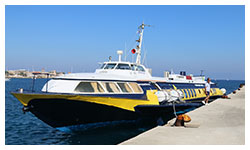 During the holiday season, you can travel to Fethiye by ferry from the Greek island of Rhodes. Transfer from harbor is available on request. Rhodes to Fethiye ferry can booked online. The Rhodes to Fethiye ferry duration is less than 2 hours.
By shuttle bus to teh Fethiye bus station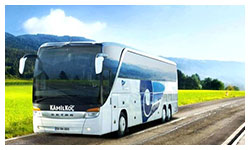 ​
You can get to to Fethiye by shuttle bus from almost every major city in Turkey - Antalya, Kas , Kalkan, Demre, Izmir, Ankara, Alanya, Burdur, Istanbul, Bursa, Isparta, Konya, Kayseri, Denizli, Dalaman, Gocek, Marmaris, Mugla, Pamukkale, Izmit, Ordu, Samsun, Trabzon etc. All buses are coming to Fethiye municipal bus station. The most popular bus routes are Dalaman to Fethiye, Bodrum to Fethiye and Antalya to Fethiye. Bus from Antalya and Marmaris as well as bus from Bodrum to Fethiye running up to 10 times a day in summer time. Bodrum and Antalya to Fethiye bus timetable may change so please contact us for actual information. If you go from Antalya to Oludeniz by bus then you need change it in Fethiye.
We can help you getting to Fethiye in accordance to your preferences and budget so your Fethiye travel will be comfortable as much as possible.